I had porcelain veneers done about six months ago and so far I've loved them. However, I just noticed a scratch on one of the porcelain veneers on my front teeth. My cosmetic dentist told me to come in and he would go ahead and buff it to take care of the scratch. That seemed to work. But, now it appears that the gloss is gone in that small area. The area is dull and does not have the same shiny, polished look as it used to.
He used "cups" to do the polishing. Now I'm worried that the unsealed portion of the porcelain veneers will be susceptible to discoloration. Do you think I will end up needing it to be replaced? Or is there some other way to have the gloss redone?
The area still feels smooth. However, I can tell the gloss is more of a matte finish now, if that makes sense.
-Bethany in Missouri
Bethany,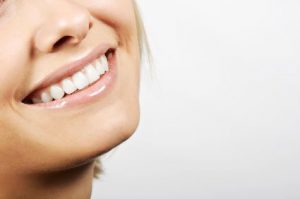 Unfortunately, we hear similar stories all the time from dentists that claim to be cosmetic dentists, but actually, don't have the skills to support it. The thing that you may not realize is that any dentist can make the claim to be a cosmetic dentist. However, to be an excellent cosmetic dentist requires extensive training and an in-depth understanding of the various bonding technologies and materials. Many dentists think they are qualified and even have the best intentions. But, they end up delivering results that aren't the best. It sounds like your dentist may be falling into this category.
If the glaze has been compromised, your porcelain veneer is at risk for staining and discoloration because the protective barrier has been compromised. There is a technique that will return the glaze to the original state. It doesn't necessarily require an expert to do it either. But, it will require an understanding of the process and cosmetic dentistry materials. So you need to be a little bit careful in selecting your next dentist to do the repair. A diamond polishing device, along with polishing paste will be required for a seamless look. It will need to be finished off with an ultra-fine diamond polishing paste.
You could find a new dentist since this dentist didn't succeed. Or you could talk with your current dentist and explain that you want a better shine to match the surrounding porcelain veneers. A particular product that you could recommend is called Brasseler's Dialite porcelain polishing system. This should help restore the porcelain veneer to the original beauty.
Let us know what you decide and what kind of result you end up with. Best of luck!
This post is sponsored by Lexington cosmetic dentist Hamburg Expressions.
Previous Post
Next Post