From the moment you walk through our door, you'll know you're in for a different kind of dental experience. We've created a tranquil and calming environment where we invite you to relax. You can take advantage of our full heat and massage chair in the waiting room even before you are invited into one of our treatment rooms. And once there, you'll find another state-of-the-art chair that offers heat, massage, and a rolling back.
Our Spa Amenities
Dr. Jenny Miller and Neil Miller built their own trickling waterfall fountain to bring the serenity of the outdoors into our practice. So as you lie back with a nice blanket to cover you, you can let the soothing sounds of flowing water ease your mind and body. You can also choose a pair of very comfortable Bose noise cancelling headphones with all the musical possibilities of Pandora.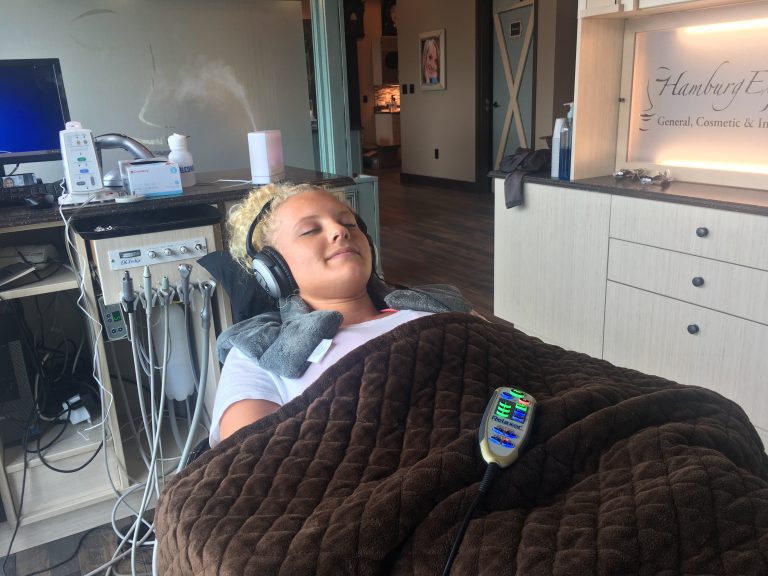 Lie back with a nice blanket, let the soothing sounds of
flowing water or calming music ease your mind and body
We also offer two aromatherapy options, including calming lavender and chamomile mist from one of our air ionizers and heated aromatherapy shoulder, neck, and back pads that will melt away your tension. And you can experience Breath Rx mouth rinses both before and after your appointment.
Making Treatment More Comfortable
As wonderful as our spa amenities are, we think it is even more important to use the latest available technology to make treatment as comfortable as possible for our patients. To this end, we have introduced The Wand® technology into each of our treatment rooms. The Wand is a computer-controlled anesthetic delivery system that administers novocaine at a slow, steady rate through a very thin needle. Many of our patients find that they prefer The Wand because it makes getting numb virtually painless, reducing their anxiety about having dental work done.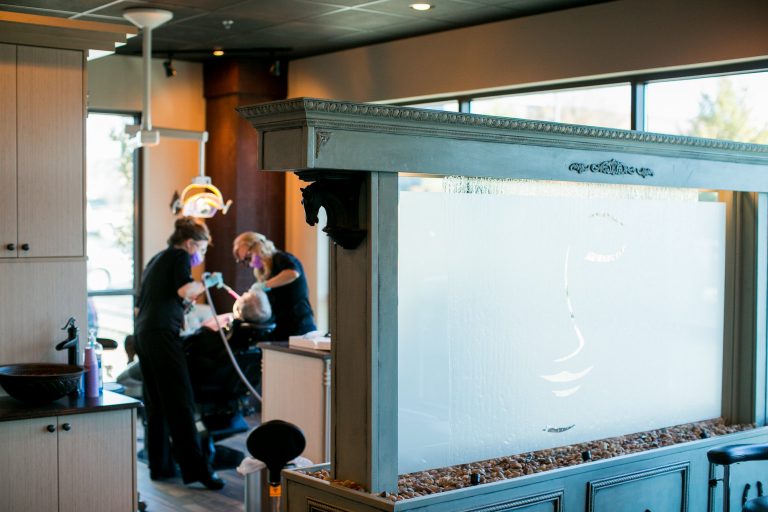 Trickling waterfall fountain to bring the serenity of the outdoors in
Getting impressions is another area where we are making use of advanced technology to help our patients be more comfortable. Instead of using the traditional putty to get impressions of your teeth for certain procedures, we employ digital technology. The CEREC Omni-Cam creates very accurate digital impressions, and we can scan them into our CEREC machine to help create your ceramic restorations.
If you'd like to schedule an appointment, feel free to give us a call or complete our online request an appointment form.