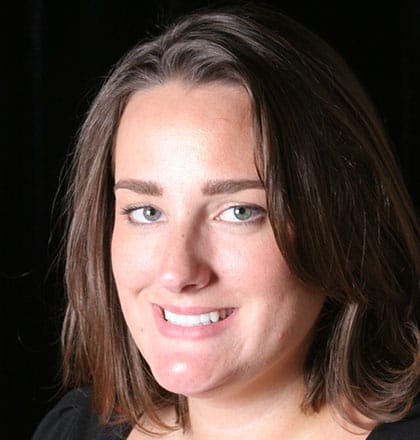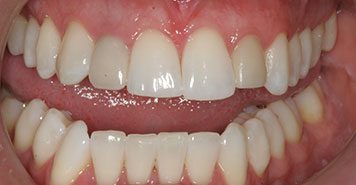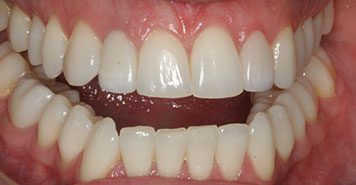 "Porcelain veneers and dental implants can recreate your natural smile."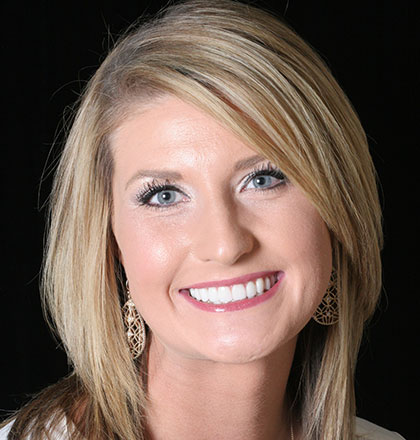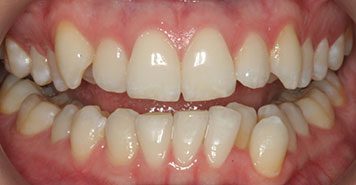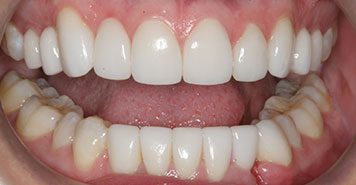 "Wow! It's even better than my hopes!"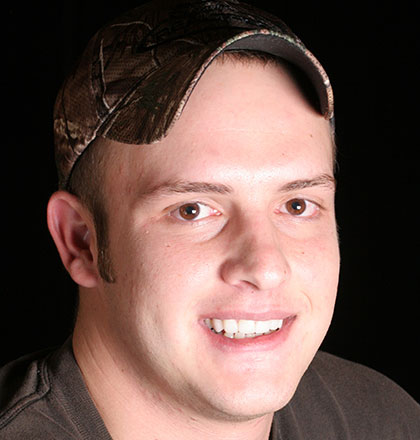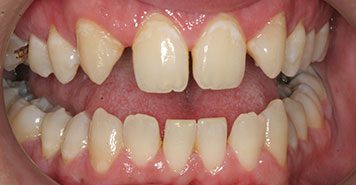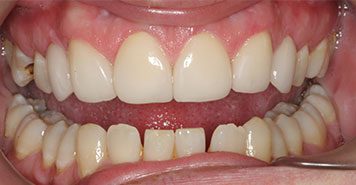 "You get what you pay for. It's worth every penny!"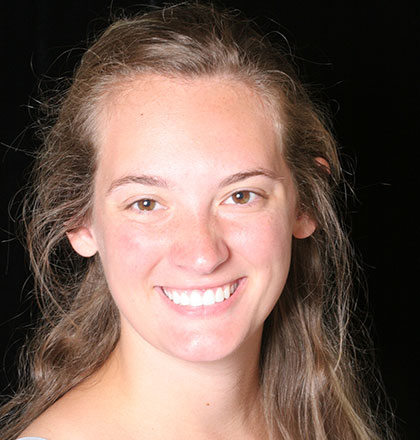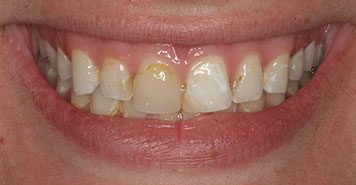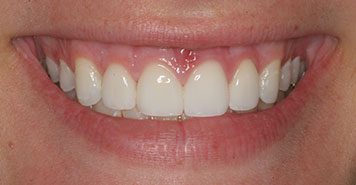 "I don't need to photoshop my teeth in pictures anymore. It is possible to get a smile you're not ashamed of."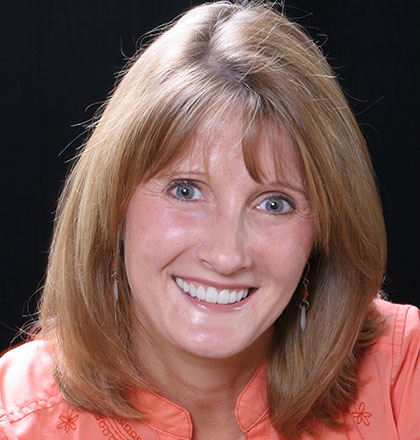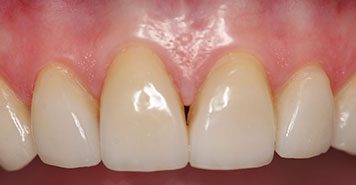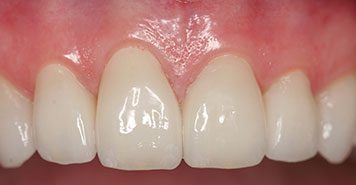 "Dr. Miller's compassion for her patients is something not often seen in staff and it is well appreciated."
The term "smile makeover" is used to describe a complete aesthetic transformation of one's smile through the use of one or more cosmetic dental treatments. Depending on your unique needs and goals, a smile makeover can comprehensively treat chips, gaps, stains, misalignments, overcrowding, excessive wear, missing teeth, and more—ultimately resulting in a beautiful, natural-looking smile enhancement you are proud to put on display.
With over two decades of experience, cosmetic dentist Jenny Miller, DMD is highly skilled in creating exceptional smile makeovers. In fact, she is a Gold Medal Winner in the Smile Gallery Competition of the esteemed American Academy of Cosmetic Dentistry (AACD)! Compared to many other cosmetic dentists, she is able to complete full smile transformations more efficiently with optimal precision due to her collaboration with her husband Neil Miller, CDT, CMT—a Certified Master Technician who runs our on-site dental laboratory. Equipped with many of today's leading dental technologies, this lab allows Dr. Miller and Neil to seamlessly design, develop, and even fine-tune customized cosmetic restorations in-house, leading to high-quality smile makeover results in less time than traditionally needed.
To learn more about smile makeovers, we encourage you to explore the sections provided below and/or contact Hamburg Expressions today to schedule a complimentary in-person or FaceTime consultation with Dr. Miller. She would be honored to help you achieve the smile you desire!
What Smile Makeover Treatment Options Are Available?
At Hamburg Expressions, smile makeovers often consist of one or more of the following treatments:
Since all smile makeovers at Hamburg Expressions are custom-tailored, the exact procedures performed will be decided by you and Dr. Miller during an in-person consultation. At this time, she can highlight the pros and cons of each, allowing you to select the most effective options for your specific needs and desires.
What Is the Smile Makeover Process Like?
While the smile makeover process is unique to every patient, the following sections can give you a good overview of what to expect.
Oral Exam and Identification of Smile Concerns
To begin your smile makeover, you will have a personal consultation with Dr. Miller at our office. During this time, she will discuss your objectives and have you look at photographs to pinpoint what you like and dislike about various smile elements. She will also perform a comprehensive oral exam, take x-rays, and make digital impressions of your teeth—all of which help to identify (and aid Dr. Miller in fully understanding) the aesthetic issues you have with your own smile.
Smile Design
Using specifications from your x-rays and digital impressions, Dr. Miller will create a wax-up of your mouth on which she can demonstrate how your smile can be improved. Every smile design is unique, and she will take into consideration your facial characteristics, the personality you want to portray, as well as the coloration, size, and shape of the desired restorations.
At this stage, you will be able to better visualize the potential results of your new smile. If there is anything you do not like, Dr. Miller will incorporate your feedback until you are completely pleased. Open, honest communication is essential in creating a beautiful smile.
Once your treatment plan has been agreed upon, Dr. Miller will move forward with scheduling any orthodontic and/or implant dentistry care (if necessary), as well as deliver the specific restoration design details to our in-house dental laboratory for temporaries to be created based on the wax-up model. These temporaries provide you the opportunity to not only get used to your new smile, but also identify any further adjustments you might desire as you wear them while your permanent restorations are being created.
Customized Restoration Creation
Hamburg Expressions is uniquely equipped with a state-of-the-art dental laboratory housed right here at our practice. Operated by Neil Miller—our Certified Master Technician and husband of Dr. Miller—this on-site lab enables veneers, crowns, implant abutments, and more to be custom-fabricated in a matter of days as opposed to weeks (the latter of which is common when having restorations made at a third-party dental lab located outside of the practice). 
Using advanced technologies like 5-axis milling, 3D printing, and CEREC®, Neil is able to skillfully craft restorations to precisely match the meticulous designs outlined by Dr. Miller, ultimately resulting in beautiful, high-quality results. As an added benefit of being on-site, Neil and Dr. Miller are able to easily collaborate throughout restoration creation to ensure everything progresses as planned and make any necessary adjustments along the way.
 
Final Smile Enhancement
Once your restorations have been fabricated, it is time for the final try-on appointment, providing you one last chance to see how everything will look before bonding. Seldom does Dr. Miller have a patient who is not thrilled at this stage, but if for some reason your restorations are not perfect, do not worry—it isn't too late. In the event there is something you want to alter, changes can be made right away thanks again to our in-house laboratory. While other offices require modifications to be sent out to an off-site lab while weeks can pass before they return, Neil is able to make any last-minute touch-ups or alterations on-site right away. 
Only after you are completely thrilled with how your final restorations look will they be carefully bonded by Dr. Miller. At this time, she can also perform any other cosmetic dentistry procedures included in your treatment plan, putting the finishing touches on your comprehensive smile makeover. Ultimately, Dr. Miller lives for the moment that you get a glimpse of the final product and beam with both happiness and confidence in how you look!
How Much Does a Smile Makeover Cost?
Dr. Miller's award-winning smile makeovers are completely customized to the individual patient, so the cost can vary significantly based on your unique needs and goals. During your consultation, Dr. Miller will go over the various options available for enhancing your smile, including the potential costs associated with each treatment. Once a treatment plan is in place, our friendly and knowledgeable team can put together a personalized price quote for you.
As you search for a provider for your smile makeover, it can be helpful to keep in mind that cost is often directly aligned with the quality of treatment you can expect to receive. Dr. Miller and Neil are committed to providing superior service to our patients, and our on-site dental lab uses the latest technologies and highest quality materials for every custom restoration. Here at Hamburg Expressions, we believe that you and your smile deserve the best, and we strive to deliver that at every step of your smile makeover journey.
We never want cost to prevent someone from obtaining the beautiful, healthy smile they desire. That is why we accept a range of payment options, including third-party financing through CareCredit®. CareCredit® is a trusted healthcare lending service that offers low- and no-interest payment plans for qualified applicants. If you are interested in learning more, our patient finance coordinator would be happy to answer any questions or help you start the application process.
Contact Our Practice
If you have additional questions about smile makeovers, or if you are ready to book a consultation with Dr. Miller, please feel free to contact us online or by telephone today!