Our On-Site Dental Laboratory
Home/Our On-Site Dental Laboratory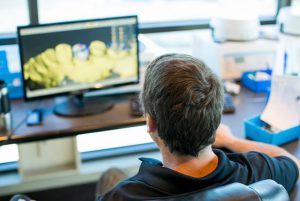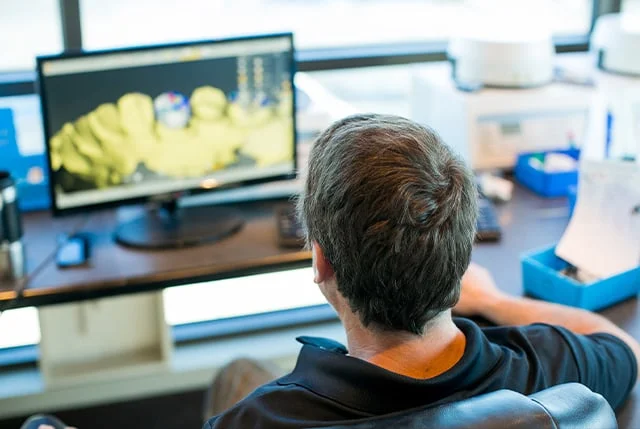 Hamburg Expressions is quite unique in that we have a state-of-the-art dental laboratory fully equipped with CEREC® and 3Shape, computer-aided design and manufacturing (CAD/CAM), 3D printing, 5-axis milling, and numerous other industry-leading systems and technologies right here on-site.
Operated by Neil Miller, CDT, CMT—a Certified Master Technician and Dr. Jenny Miller's husband—our in-house lab enables us to create completely customized restorations in just a fraction of the time it takes elsewhere, including porcelain veneers, dental crowns and bridges, implant abutments, screw-retained implant crowns, implant surgical guides, and more. In addition, the close collaboration between Neil and Dr. Miller made possible by the lab's on-site location leads to enhanced precision throughout the restoration manufacturing process, ultimately yielding remarkably predictable results that look and function entirely naturally.
In an ever-advancing field, our lab is continually evolving to remain at the forefront of cosmetic and restorative dental innovation, and we are thrilled that our patients get to reap the benefits of this distinction that truly sets Hamburg Expressions apart.