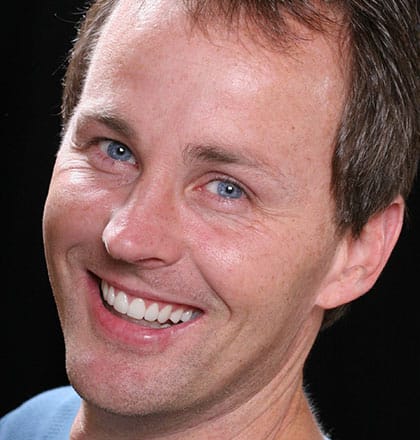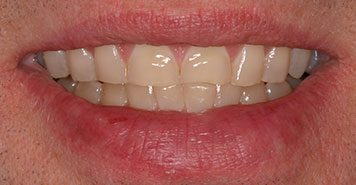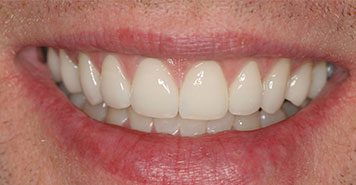 "I am confident that I have great looking teeth! I never imagined that my smile could be so flawless."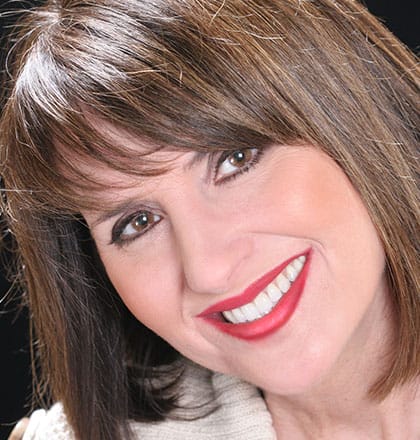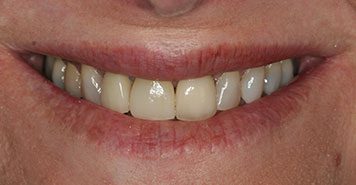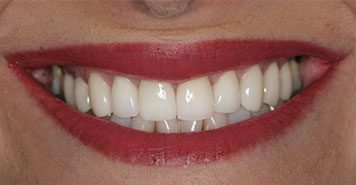 "I like my smile so much better and my family noticed it right away!"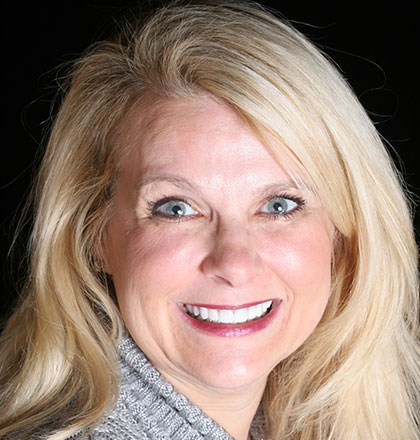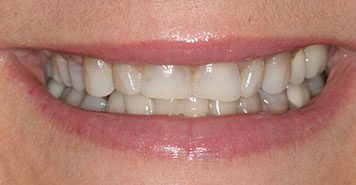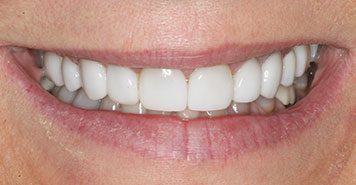 "Dr. Miller and her staff are very nurturing and kind. They were extremely cooperative and happy to work with me to make me feel comfortable and really listened to my concerns! Love the results, Thank you!"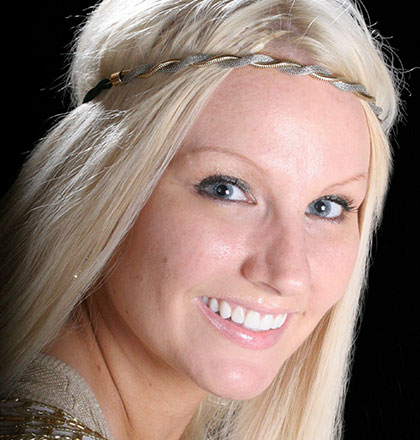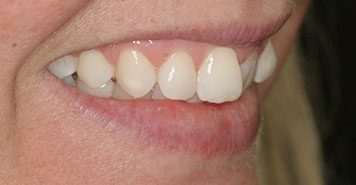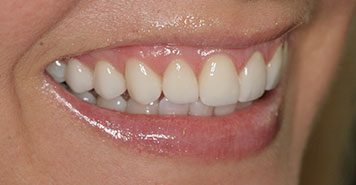 "I've loved everything about this experience and I couldn't' be happier with my smile. Thank you!"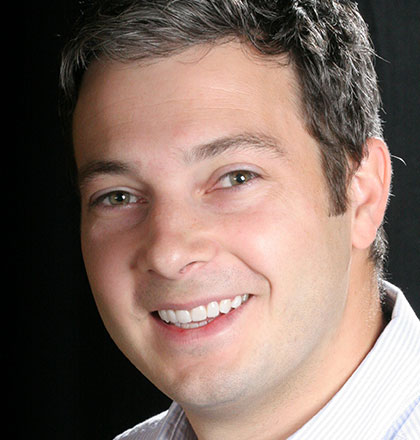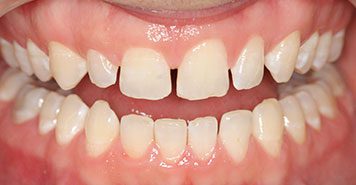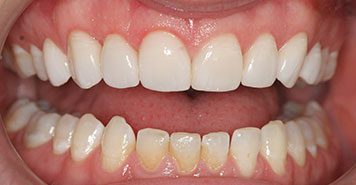 "I'm very happy and excited that I chose to do it!"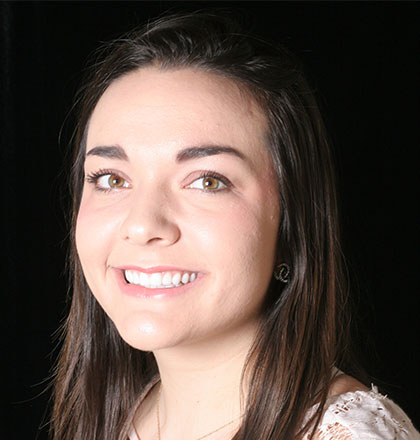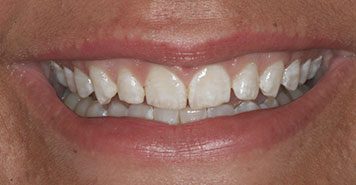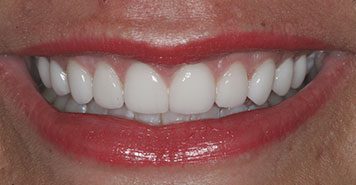 "Thank you so, so much! I love my new smile and I'm always getting compliments on how good they look!"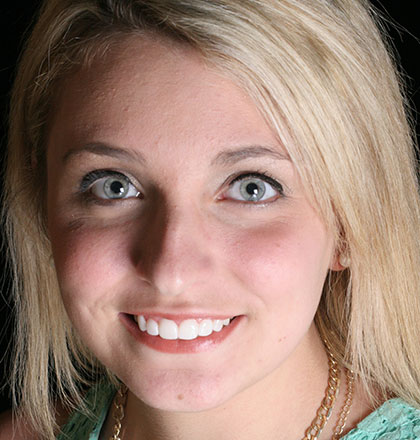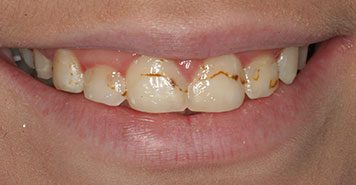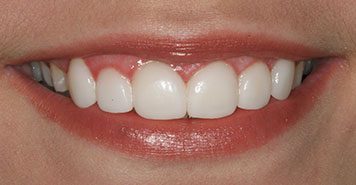 "This has definitely been a life changing experience and I now feel more comfortable in my smile and in myself than in the last ten plus years of treatment."
Cosmetic dentistry encompasses a variety of dental services designed to enhance the appearance of smiles affected by tooth- and/or gum-related aesthetic concerns. Whether treatment is as simple as a one-hour tooth whitening session or as elaborate as a complete smile makeover, the goal is always to achieve a beautiful, natural-looking smile transformation.
As a Gold Medal Winner of the American Academy of Cosmetic Dentistry's Smile Gallery Competition, Dr. Jenny Miller is widely recognized for her skill in using cosmetic dentistry to create attractive smiles for both women and men. Based on your unique needs and goals, she can customize any treatment—or combination of treatments—to comprehensively resolve:
Discolored and/or stained teeth
Gaps between teeth
Overcrowding
Tooth misalignments
Chipped and/or cracked teeth
Badly decayed teeth
Missing teeth
Uneven and/or excessive gum tissue
As an added benefit of choosing Hamburg Expressions for cosmetic dentistry, most aesthetic restorations needed to complete your treatment can be made right here at our on-site dental lab. Operated by Certified Master Technician
Neil Miller, CDT, CMT
—who happens to be Dr. Miller's husband—our in-house laboratory allows for seamless collaboration between Dr. Miller and Neil, resulting in ultra-precise restoration creation in a fraction of the time typically needed elsewhere.
In the end, cosmetic dentistry can not only help you improve the look of your smile, but also heighten your self-confidence, esteem, and overall facial appearance. If you are interested in transforming your smile through cosmetic dentistry, we encourage you to explore the treatment options highlighted below, or simply contact Hamburg Expressions today to book a complimentary consultation with Dr. Miller—either in-person or via FaceTime. We would love to help you achieve your dream smile!
Did You Know?
For your convenience, Dr. Miller can consult with you virtually via FaceTime—enabling you to meet her and get a good idea of what smile enhancements can be achieved before ever stepping foot in our practice.
Porcelain Veneers
Porcelain dental veneers are one of—if not the most—popular cosmetic dentistry treatments available today. Custom-created from durable, stain-resistant porcelain material, these aesthetic restorations can be placed on the front surface of teeth to conceal chips, stains, gaps, misalignments, and various other tooth-related cosmetic concerns. The final result is a natural-looking, long-lasting smile enhancement.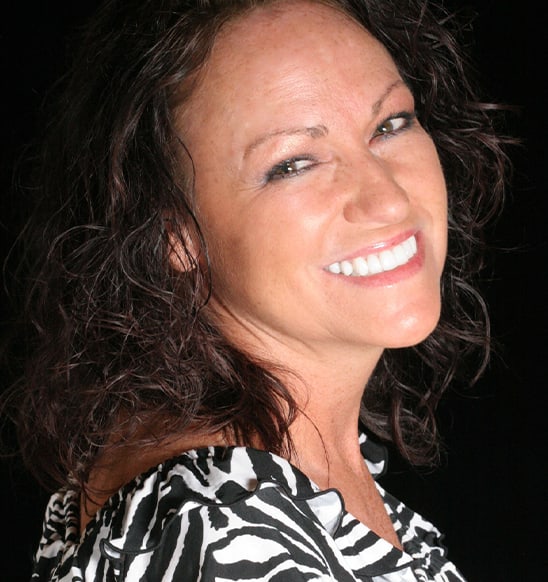 Single-Tooth Implants
Single-tooth implants are considered the premier solution for replacing individual missing and/or damaged teeth. Secured in the jawbone, the implant post itself mimics a natural tooth root to provide exceptional stability for a customized porcelain crown on top. At our practice, all dental implant crowns and abutments are custom-designed and crafted in-house, resulting in optimal function, aesthetics, and treatment efficiency.
On-Site Restoration Creation
Thanks to our in-house dental lab, your veneers, crowns, and/or other cosmetic restorations can be custom-created right here on-site using the latest technologies available, ultimately optimizing treatment efficiency while yielding exceptional results.
Porcelain Crowns
Porcelain dental crowns can be a great option for "capping" teeth that are badly decayed and/or damaged, effectively restoring form, strength, and function. In addition, they can be used to top dental implant posts to beautifully replicate—or even improve—the look and function of missing or extracted natural teeth. Based on your unique needs and desires, all porcelain crowns at our practice are designed by Dr. Miller and fabricated on-site by Neil in our dental lab for remarkable results.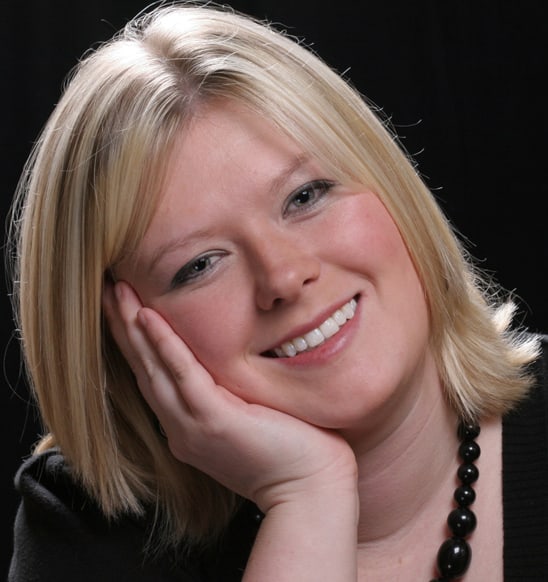 Teeth Whitening
Teeth whitening offers an excellent solution for treating stains, yellowing, and/or discoloration that occurs as a result of the foods/drinks we regularly consume, as well as the natural aging process. At Hamburg Expressions, Dr. Miller utilizes the advanced Zoom®! teeth whitening system, which affords patients the option of in-office whitening, at-home treatment, or a combination of both—ultimately resulting in a smile several shades lighter.
Dental Bonding
Dental bonding is a tried-and-true method for restoring beauty to one's smile—often in only a single appointment. At our practice, Dr. Miller uses composite resin bonding to repair small chips, cracks, gaps, or broken front teeth, as well as to improve the color, shape, and/or size of a tooth to blend perfectly with surrounding teeth.
During treatment, the affected tooth (or teeth) will first be prepared by slightly etching the surface, which enables the bonding material to adhere properly. Next, the composite resin will be applied directly to the area of concern, and the putty-like material will be handcrafted until the desired shape is achieved. Lastly, a special curing light is used to help harden the composite, and Dr. Miller will meticulously match the coloration and translucency of the natural tooth for a stunning result.
Not just any dentist can do this type of cosmetic work and achieve a great outcome—since the restoration is crafted freehand, dental bonding requires extensive training, artistic talent, and an exceptional eye for aesthetics. Dr. Miller possesses each of these credentials, as evidenced by her advanced training at the Las Vegas Institute for Advanced Dental Studies and first place finish in the AACD's Smile Gallery Competition. If you are interested in dental bonding, she would be more than happy to create the excellent outcome you desire.
Smile Makeover
A smile makeover is a personalized cosmetic dentistry plan designed to comprehensively enhance the appearance of one's smile. This custom-tailored treatment can involve any combination of aesthetic dental services, effectively addressing chips, stains, gaps, misalignments, and/or any other cosmetic concerns you may have with your teeth and gums. Throughout her two-plus decades in practice, Dr. Miller has completed numerous stunning smile makeovers, helping patients to beam proudly and with confidence once again.
Invisalign®
Invisalign® may be an excellent solution if you are bothered by gaps, tooth misalignments, overcrowding, and/or bite issues. Utilizing a series of customized clear aligners, this popular orthodontic system is designed to straighten teeth more discreetly and comfortably than traditional alternatives, such as metal braces. As an added benefit, the aligners can be removed to eat, drink, and perform daily oral hygiene routines—limiting the number of restrictions often associated with conventional orthodontics. For all Invisalign® cases at our practice, Dr. Miller personally tailors treatment to yield ideal bite alignment and smile aesthetics, and each custom tray is made right here at our in-house lab by Neil for optimal precision and efficiency.
BOTOX® Cosmetic
BOTOX® Cosmetic is an injectable treatment that can help improve the appearance of wrinkles, crow's feet, fine lines, and other common indicators of facial aging. Dr. Jenny Miller is a certified BOTOX® injector, and she can develop a customized treatment that optimally addresses your concerns. Whether it is performed as a standalone treatment or included as part of a smile makeover, BOTOX® Cosmetic can help you achieve a more refreshed and youthful aesthetic. On a case by case basis, we also offer BOTOX® injections for the relief of TMJ-related muscle pain.
Contact Hamburg Expressions
To learn more about your cosmetic dentistry options, or if you are ready to book a virtual or in-person consultation with Dr. Miller, please reach out to Hamburg Expressions online or by telephone today!