About Hamburg Expressions
Home/About Hamburg Expressions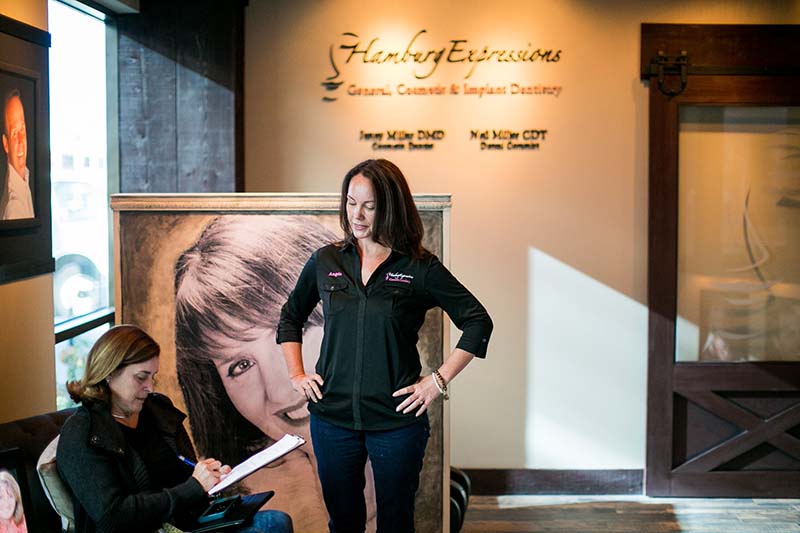 Hamburg Expressions is the result of years of hard work combined with the sincere passion of Jenny Miller, DMD and Neil Miller, CDT, CMT. Once childhood sweethearts, they reunited by chance during their second year at the University of Kentucky, eventually tying the knot and later creating our premier dental practice—complete with a cutting-edge, in-house dental lab.
Our team prides itself on providing an unmatched level of expertise, professionalism, and personalization across all aspects of care, which is evidenced by our happy patients and the beautiful smiles they are proud to put on display. With comfort, safety, and satisfaction being top priorities, you can rest assured you will receive the top quality of care you deserve in a relaxing, spa-like environment.
If you are considering Hamburg Expressions for dental treatment, we invite you to take a look at the sections below, as well as navigate throughout our website to discover the vast assortment of services we offer. If you have any questions, or if you wish to book a consultation to discover how we can help with your oral needs and desires, please don't hesitate to contact us today.
Meet Jenny Miller, DMD
Dr. Miller has garnered a reputation as one of the top cosmetic dentists in Lexington due to her excellent clinical skill, compassionate care, and exceptional smile transformations. In addition to being the recipient of multiple "Best Dentist" awards, she is a Gold Medal Winner of the American Academy of Cosmetic Dentistry's esteemed Smile Gallery Competition.
Really wonderful experience. Dr. Miller and everyone at Hamburg Expressions was so nice, and I couldn't have asked for better care. We have just moved to the Richmond area. I'm happy to say I don't have to look any further for a new dentist!

Tammy Harrison

June 04, 2020

12345
More Reviews
Meet Neil Miller, CDT, CMT
A Certified Master Technician, Neil Miller is extensively trained and experienced in creating customized tooth restorations that look, feel, and function just like natural teeth. As head of our practice's in-house dental laboratory, he works seamlessly with Dr. Miller to bring her designs for crowns, bridges, and other restorations to life with unmatched quality and precision.
Meet Our Team
Clinical Staff
Evan Miller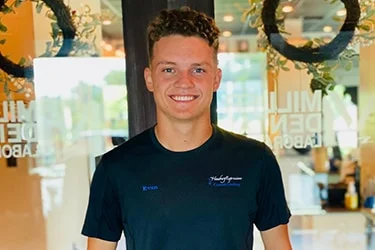 Sarah Guthrie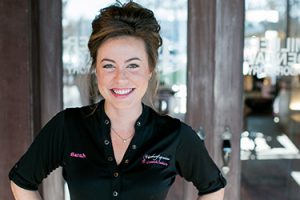 Morgan Browning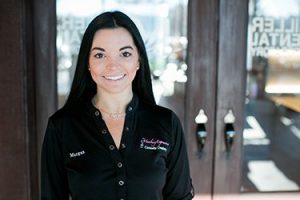 Lab Staff
Anna Krolikowska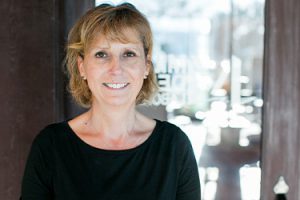 Layne Butler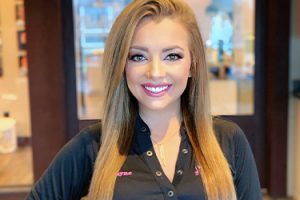 Emily Miller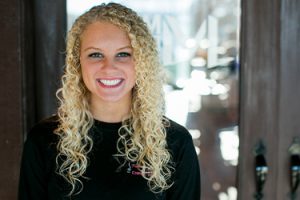 Spa Services & Amenities
We understand the anxieties and phobias sometimes associated with visiting the dentist, which is why we go above and beyond to make your time at our office as relaxing and enjoyable as possible. From a trickling waterfall fountain and heated massage chairs to aromatherapy and technologies/equipment designed to optimize patient comfort, we have outfitted our practice to feel more like a spa than the sterile dental offices of old.
Office Tour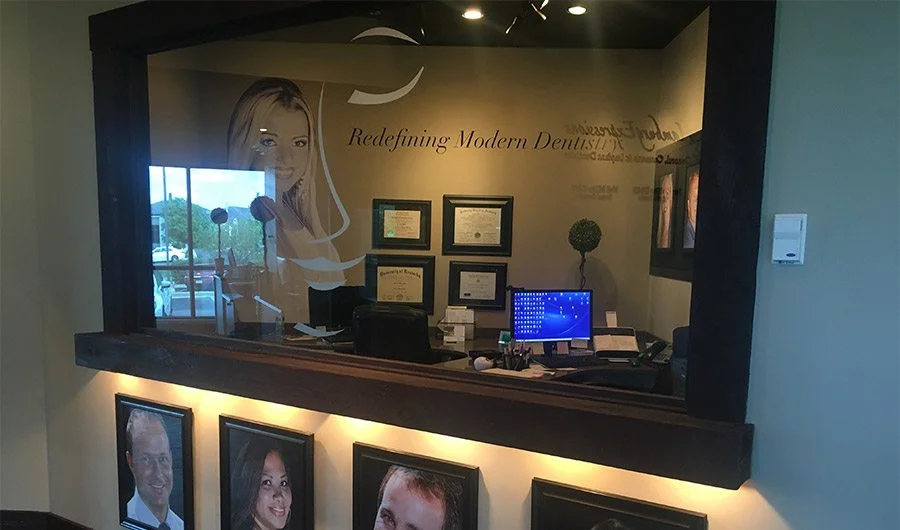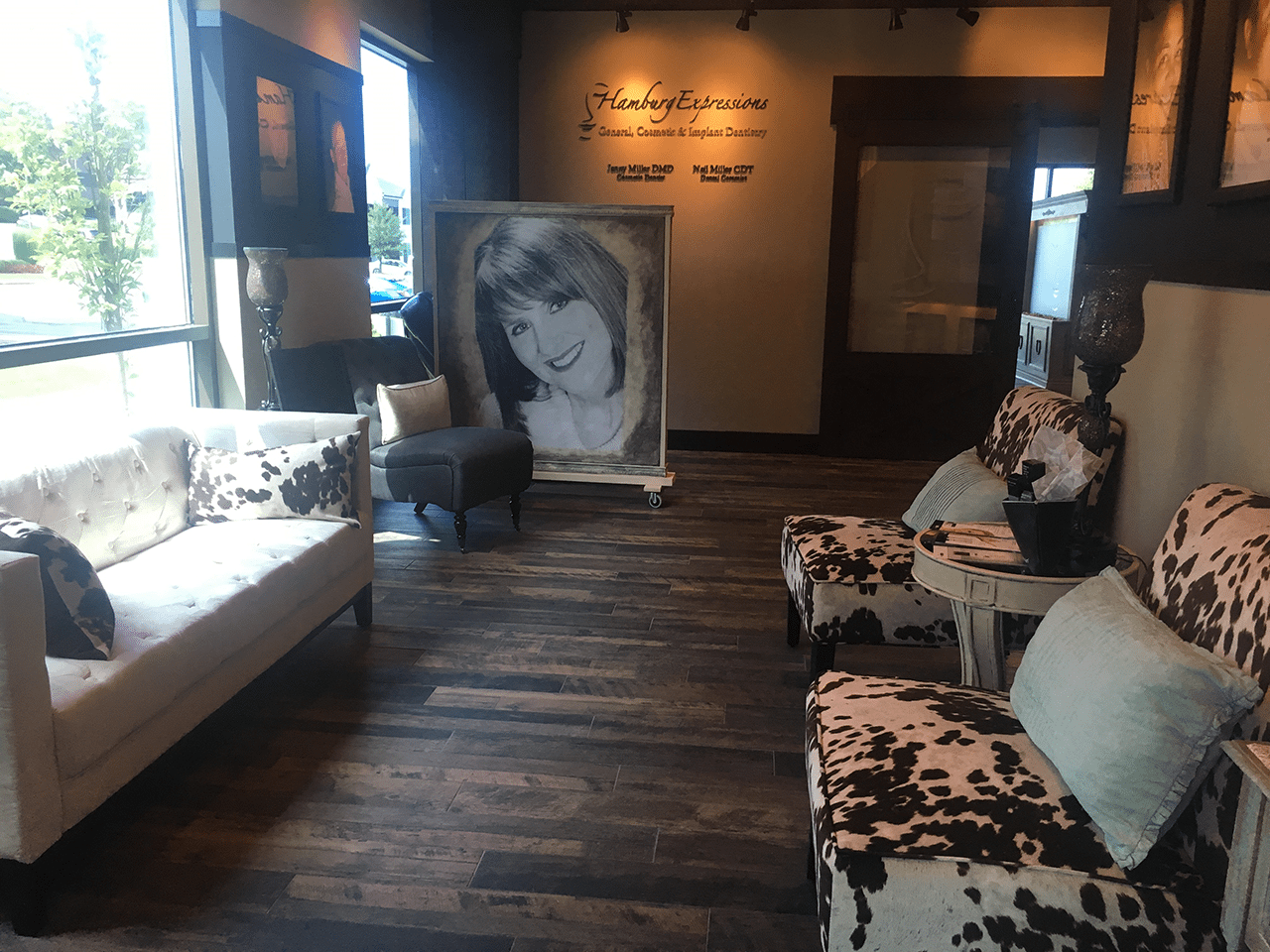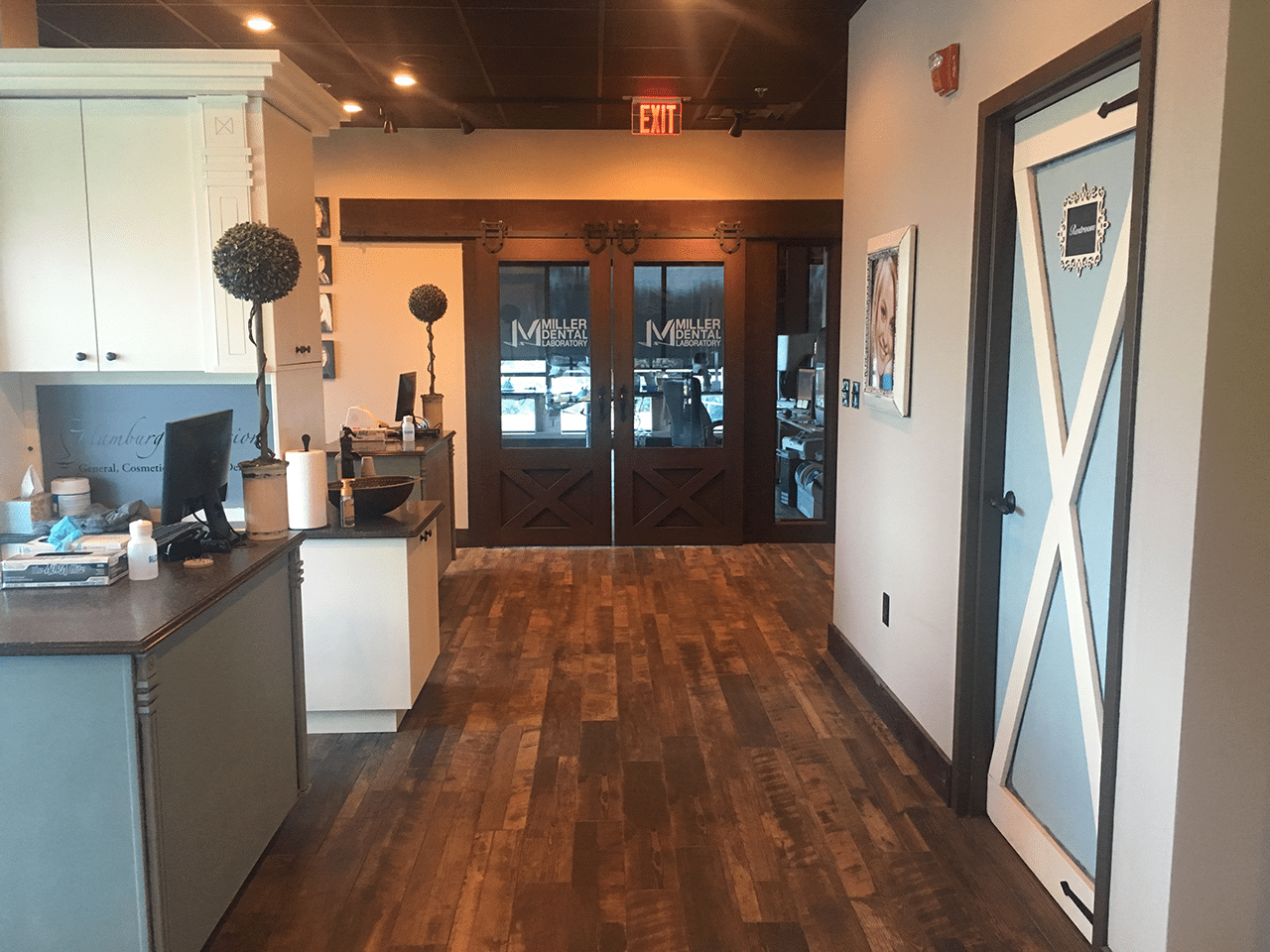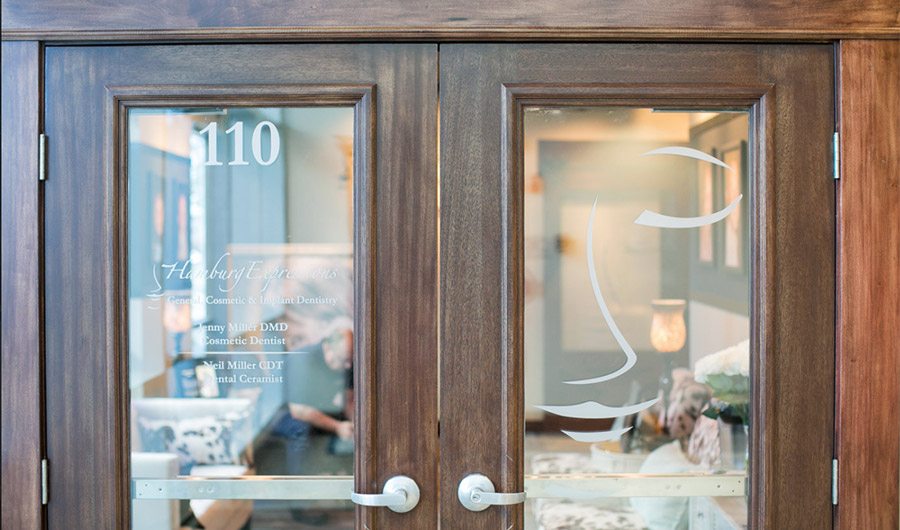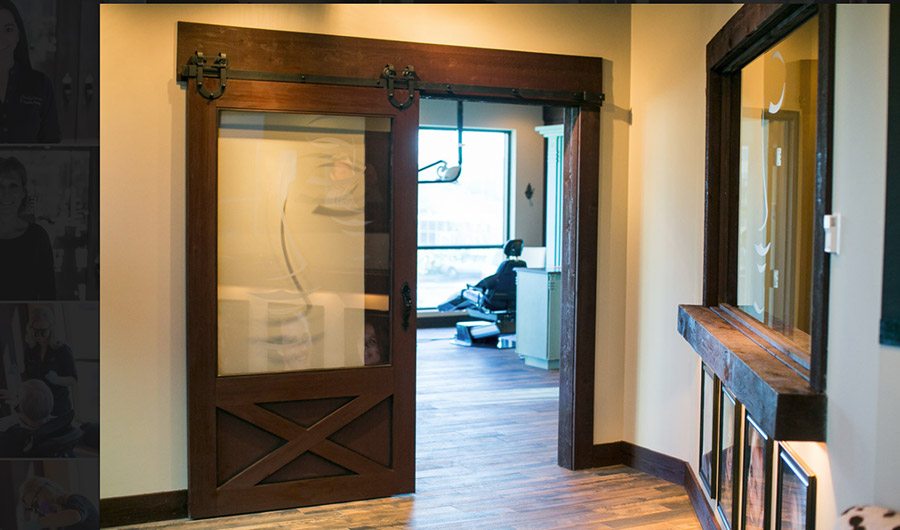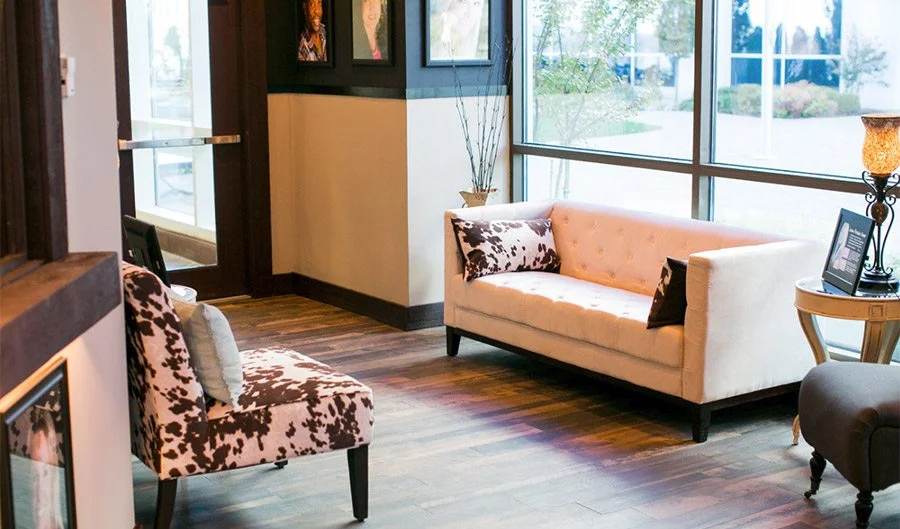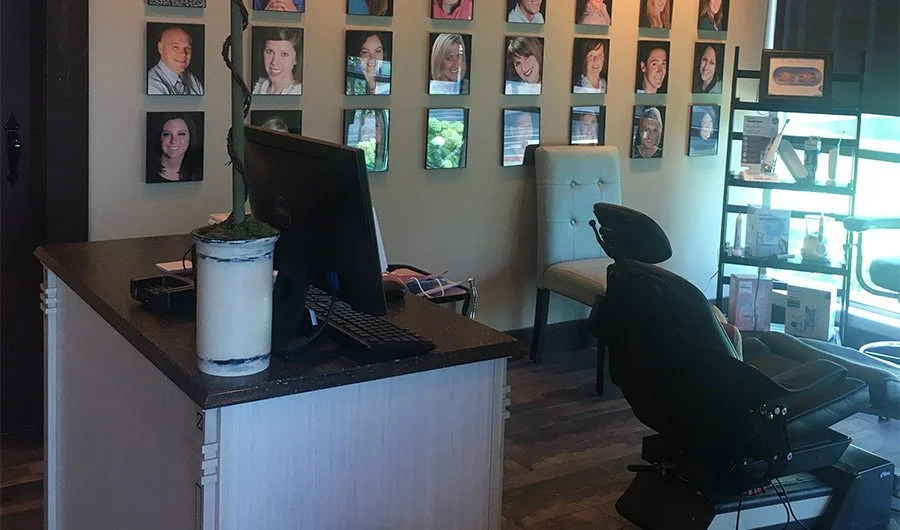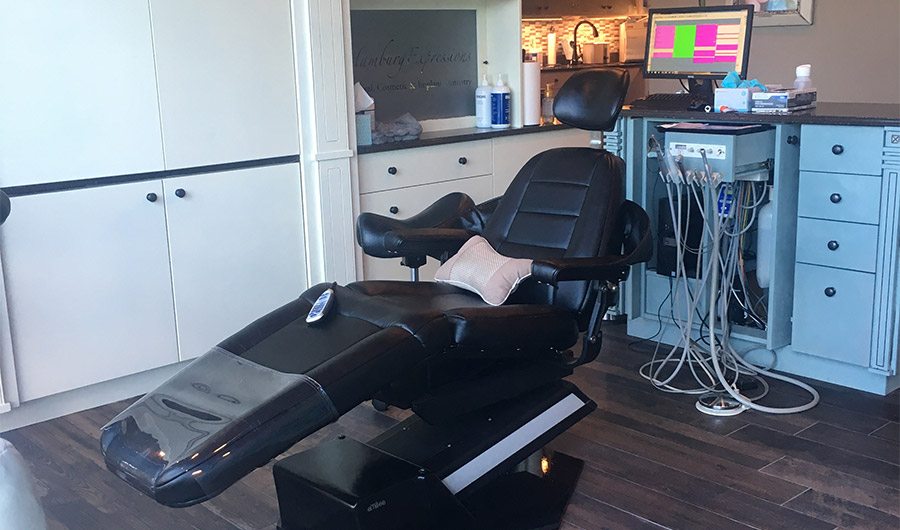 Your First Visit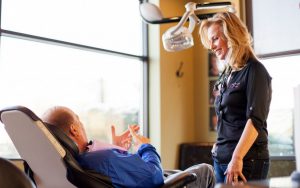 Let's face it: not everyone loves the dentist, and going to a new dentist can be downright intimidating. Well, at Hamburg Expressions, we are out to change that mindset. It's all about creating a welcoming and comfortable atmosphere. From the serene decor to the aromatherapy available in every exam room, our desire is that you will feel completely welcome and relaxed. When it's all said and done, maybe we will even have you looking forward to your next appointment!
When you arrive for your initial visit, you will be greeted at the door by our Office Manager. You won't be left alone, wondering when your name will be called or if you are supposed to be filling out some paperwork. All of our new patient information is accessible on an iPad. Our Office Manager will lead you into her office where she can answer any questions or clarify any of the requested information.
When it is time for your appointment, you will be offered some soothing aromatherapy to enjoy, and, if you are in for treatment, we have headphones so you can listen to your favorite music.
Dr. Miller will then come right in and introduce herself. She will personally perform an initial examination, and her assistant will take any needed x-rays. Next is the cosmetic consultation (if that is what brought you in), or if you have scheduled a cleaning, it will be done at this time.
Every step of the way, we strive to ensure you are completely at ease and well taken care of. Individualized attention is truly where we excel!
Patient Information & Forms
If you are a new patient, please click the button below to sign in and access forms/paperwork that can be filled out at home in order to expedite your initial visit. As always, if you have any questions, simply give us a call!
Financial Options & Arrangements
Hamburg Expressions offers several payment options. We accept most dental insurance plans and will file the claim on your behalf. If you have any questions about your personal copay, or for an estimate of fees after your insurance has been filed, please contact us.
Payment is due at the time of service. We accept most credit cards, personal checks, and cash.
If you are looking for affordable financing options, you may be interested in CareCredit®. They have low-interest and no-interest plans available to accommodate virtually any budget, and you can apply online. Please visit the CareCredit® website for more information.
Online Payments
For your convenience, you can make payments to our practice online through our secure portal. Simply click the button below to access online billpay, fill out the required fields, and complete a secure transaction.
Patient Reviews
With an investment as important as your smile, you do not want to settle for anything less than the best. While there is no objective way to claim that one dentist is "the best," Dr. Miller's patients are very positive about how she compares with others—check out her online reviews to see for yourself!
Learn More About Hamburg Expressions
For more information about Hamburg Expressions, we encourage you to contact us today. Our staff is more than happy to assist you in any way we can, including answering any questions and/or helping you schedule an appointment with Dr. Miller.