One of the top cosmetic dentistry treatments available today, porcelain veneers can be an excellent option for dramatically improving the appearance of your smile. Mimicking the natural appearance, strength, protection, and durability of tooth enamel, they can be virtually indistinguishable from natural teeth when designed and placed by a skilled and experienced
cosmetic dentist
like Dr. Jenny Miller.Additionally, Dr. Miller can complete porcelain veneer treatments with incredible efficiency and efficacy thanks to her on-site dental lab run by her husband,
Certified Master Technician
Neil Miller, CDT, CMT. By starting each case with the end result in mind, which is determined by the patient's key objectives, they have fine-tuned systems using seamless collaboration between dentist and lab right here in-house—ultimately yielding exceptional, ultra-precise results in less time than is usually required for veneers.
Dr. Miller and Neil are often asked how their smile makeovers look so natural, and the answer is quite simple; together, they maintain a strict discipline of studying beautiful, natural teeth! They realized early on that true artistry is copying nature's form down to the microscopic detail, so to do this in dentistry they have photographed and taken dental models on dozens of patients who naturally have beautiful smiles absent of dentistry, and then mimic those details into their porcelain veneer smile designs for patients who were not born with beautiful teeth or have lost them due to age or trauma. This disciplined approach leads to outstanding results each and every time!
For more information about porcelain veneers, we invite you to continue browsing the content on this page, or simply reach out to Hamburg Expressions to book an appointment. Dr. Miller offers complimentary in-person and FaceTime consultations, and she would be thrilled to help you attain a stunning smile you are proud to put on display.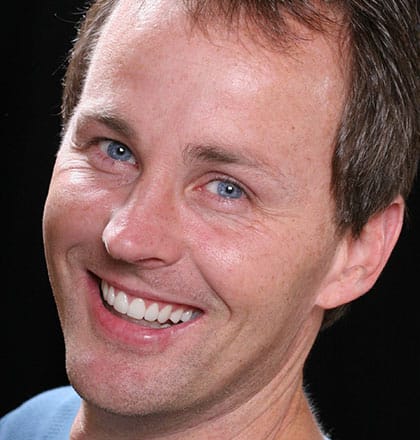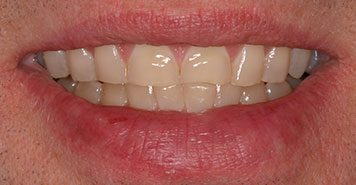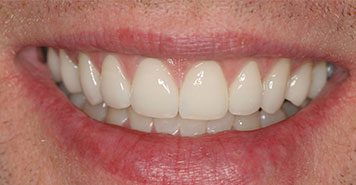 "I am confident that I have great looking teeth! I never imagined that my smile could be so flawless."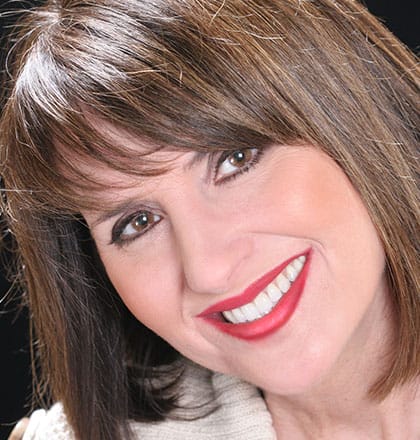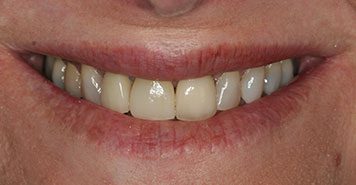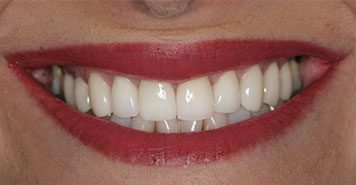 "I like my smile so much better and my family noticed it right away!"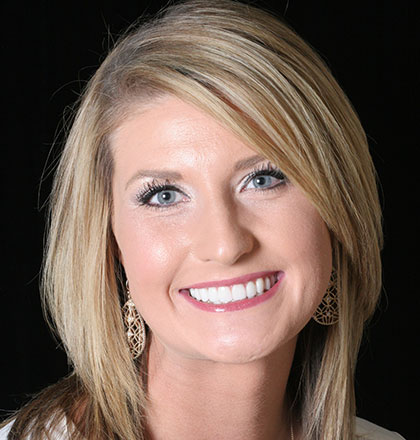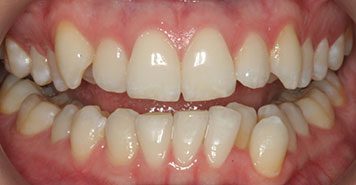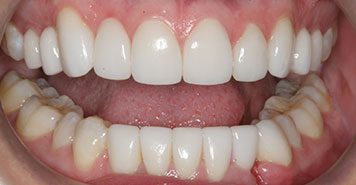 "Wow! It's even better than my hopes!"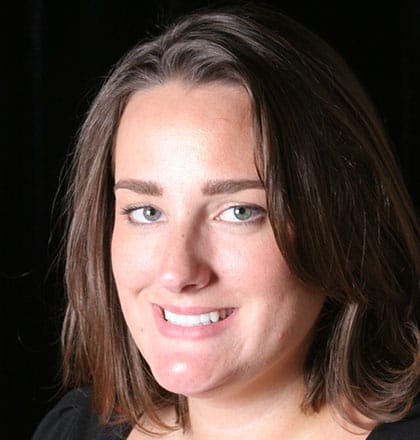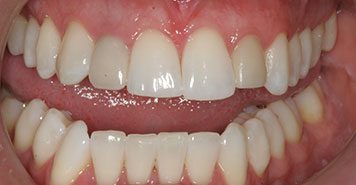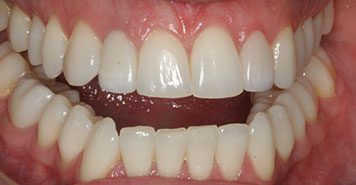 "Porcelain veneers and dental implants can recreate your natural smile."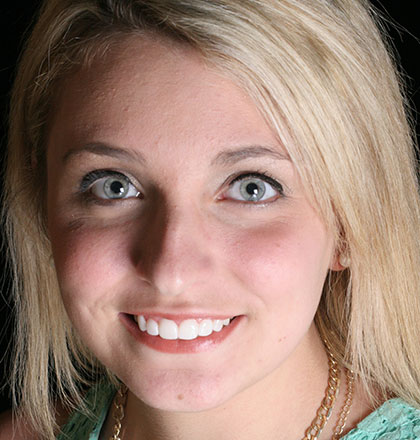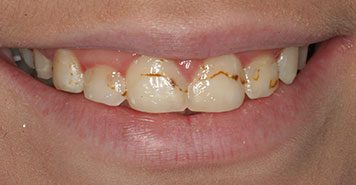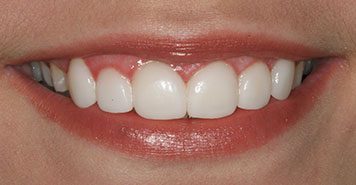 "This has definitely been a life changing experience and I now feel more comfortable in my smile and in myself than in the last ten plus years of treatment."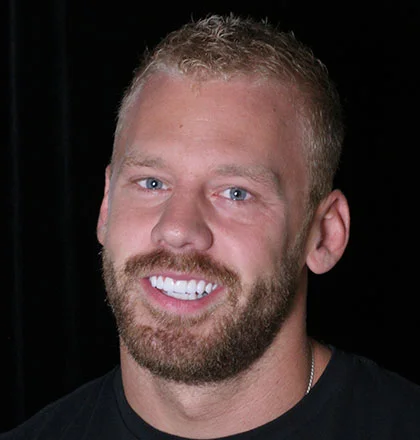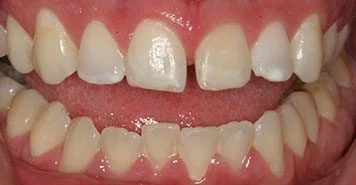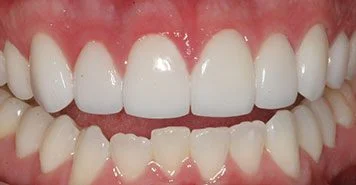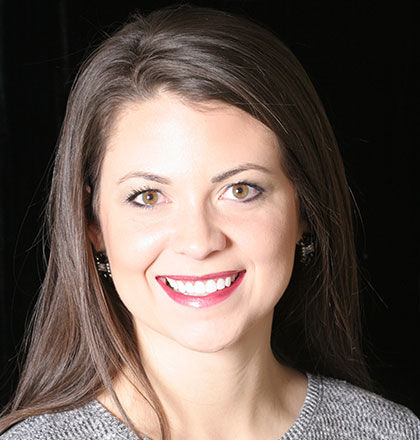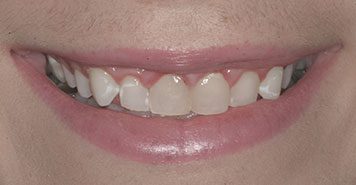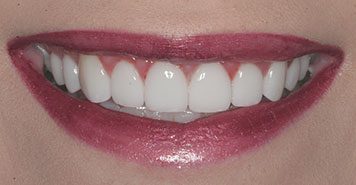 "I take more photos with my family! I smile! I don't have to worry if the person I'm talking to is staring at my teeth, negatively!"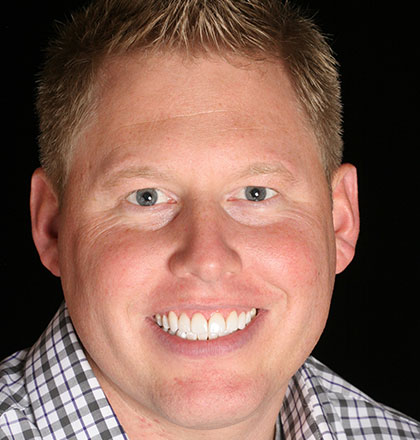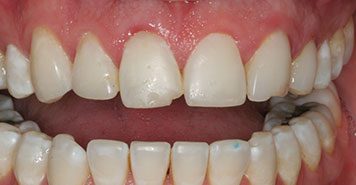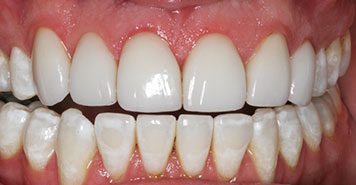 "Excellent treatment! It's worth the investment and time!"
What Are Porcelain Veneers?
Veneers consist of an ultra-thin layer of tooth-colored porcelain that is bonded to the front surfaces of teeth, effectively concealing chips, gaps, stains, and various other aesthetic dental concerns. Throughout more than 25 years in practice, Dr. Miller has transformed the smiles of hundreds of patients using porcelain veneers. Her extensive training and keen aesthetic eye enable her to customize each veneer's shape, texture, translucency, and size to blend in flawlessly with surrounding teeth—or even to create a brand new smile.
Did You Know?
Porcelain veneers are highly stain resistant and reflect light the same way your natural teeth do. Their ability to seamlessly blend into your smile is truly unmatched!
What Are the Benefits of Porcelain Veneers?
Custom-designed porcelain veneers can be utilized to amend a great number of cosmetic tooth-related issues. In particular, key benefits of veneers include their ability to:
Revitalize the surface of the teeth
Conceal staining and/or tooth discoloration
Cover chips, cracks, and/or breaks
Close minor gaps between teeth
Instant orthodontics by straightening crooked or misaligned teeth
Restore teeth after natural wear and tear
Enhance the overall appearance of the smile
Strengthen structurally compromised teeth
Maintain both a youthful shade and original length of the front teeth
Resize small teeth to natural proportions
Fill out a narrow smile, adding volume to the corners of the smile
Correct functional bite issues that are causing the breakdown of the natural teeth
Why Choose Dr. Jenny Miller for Porcelain Veneers?
Simply put, choose Dr. Jenny Miller because of her eye for detail, her commitment to patient comfort, and her on-site laboratory!
Dr. Miller's confidence in restoring smiles comes from her years of experience and her close collaboration with her husband, Neil, who maintains an on-site laboratory that provides porcelain veneers, full mouth reconstructions, and all aspects of dental implant therapy for dozens of dentists across the nation.
At Hamburg Expressions, not only do you get a highly trained and experienced cosmetic dentist who is totally committed to your comfort throughout all procedures—including offering
spa services and amenities
in order to help keep patients comfortable and reduce anxiety—but you also get an award-winning Certified Master Technician who has the same commitment to excellence. Together, this husband and wife team can perform everything from the most advanced full mouth reconstruction to the smallest detail on a single front tooth in a fraction of the time as other offices. If you desire changes before the final porcelain is permanently bonded, most modifications to porcelain can be customized directly in your mouth and taken back to the lab where it is processed immediately. This allows you to get near-perfect results without having to go back into temporaries and re-send cases to far-off labs.Your porcelain veneer case will be pre-scheduled with the laboratory, which cuts days—and even weeks—off of the turnaround time. Additionally, you will meet with the person actually making your smile (Neil) throughout your time at Hamburg Expressions, including at the all-important
trial smile appointment
so that your personal input can be communicated into the final results of your new smile. On the other hand, Dr. Miller will be meticulous in preserving as much of your existing tooth structure as possible, even utilizing no-prep veneers whenever applicable. She is extremely gentle and patient and is dedicated to making all of your visits to Hamburg Expressions as comfortable and painless as possible. Furthermore, Dr. Miller is a true artist and, along with her husband, will pay attention to each and every detail of your smile to be sure that it is as beautiful and natural as it can be—and fits your personality, as well!
Not just any dentist can perform beautiful cosmetic dentistry. In fact, many dentists are trained to fix oral issues, often with the final aesthetic result of treatment being a secondary thought. Sure, the problem may be resolved, but does the solution look as good as possible? What effect does it have on the overall appearance of the smile?In contrast to this approach, cosmetic dentists learn how to effectively treat a patient's oral concerns while simultaneously achieving excellent aesthetic results. To perform beautiful cosmetic dentistry takes passion, extensive post-graduate training, and an artistic eye.
When you choose Dr. Miller for porcelain veneers, you can rest assured you are in the very best of hands. She is part of an elite class of individuals that has trained at the Las Vegas Institute for Advanced Dental Studies and is a Member of the American Academy of Cosmetic Dentistry (AACD). As a testament to her skill and expertise as a cosmetic dentist—and with porcelain veneers in particular—she has even won a Gold Medal in the AACD's prestigious Smile Gallery competition.
Ultimately, Dr. Miller loves transforming smiles—but her passion goes much deeper than that. What really drives her is the improved self-worth behind the smiles of those she treats. Every day she gets to see how her work makes a significant impact personally, socially, and professionally in the lives of her patients.
Throughout the design process, you will have multiple opportunities to see exactly how your new smile will look before your porcelain veneers are permanently bonded. If at any time you are not satisfied, Dr. Miller will make modifications until you love your veneers.
What Is the Porcelain Veneers Process Like?
After it is determined that you are a porcelain veneers candidate, formulating an ideal smile design is the next step. Dr. Miller will meet with you to better understand your objective, as well as make recommendations to complement your facial characteristics and personality. Browsing photographs of cases similar to yours can help establish what you like or dislike.Then, an exam will be conducted during which x-rays and digital impressions of your teeth are taken. Dr. Miller's husband, Neil, will also likely construct a physical wax-up of your mouth that she can utilize to demonstrate and help you better visualize the various enhancements that can be made to your smile with porcelain veneers. This process of "beginning with the end in mind" gives all involved confidence that an exceptional result will be achieved before the process even starts!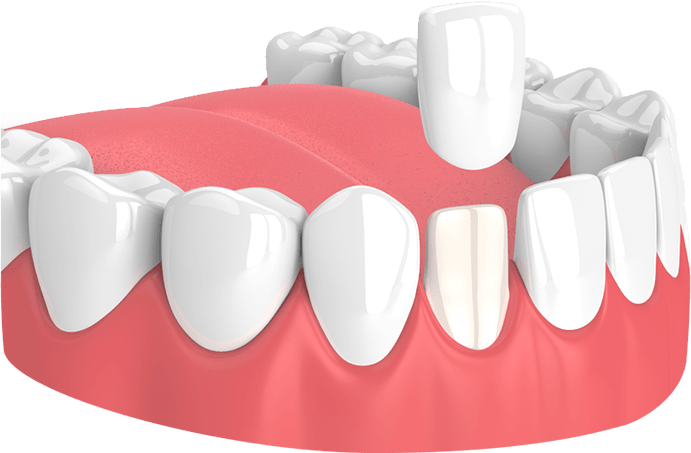 Once your smile design is agreed upon, Dr. Miller will send the exact veneer specifications to our on-site lab for prep guides and temporary matrices to be made. These prep guides will be used extensively during the prep appointment in order to preserve as much of your natural tooth structure as possible, while also giving the laboratory enough room to achieve an ideal result as set forth by the diagnostic wax-up. Once preparation is complete and the impression is taken for the lab, the temporary matrix—made from the perfect diagnostic wax—will be filled with temporary tooth-colored material in a viscous form and transferred into your mouth, and then given one minute to set. When the matrix is removed, what is left in your mouth is a perfect copy of the wax in a temporary material!For the next two weeks, while your smile is being crafted in our on-site laboratory, you will be able to test drive your "trial smile," and any changes can be easily made during this period. One week after the prep appointment, you will revisit our office for a thorough evaluation of the trial smile. Dr. Miller will make any adjustments that are necessary for bite, speech, aesthetics, etc. Neil will also be present to hear first-hand any modifications that need to be made, and once any and all changes are complete, a new digital impression is taken (along with photographs). These are then brought into the laboratory and applied to the final porcelain veneers during fabrication. This process ensures there are no "surprises" when the final veneers are seated, while also making sure that you—the patient—have as much involvement as you would like in the overall results of your final smile.
All teeth receiving treatment will then be prepared for veneers by shaving off a small portion of the front surface of the tooth. Dr. Miller understands the importance of preserving as much of the natural enamel as possible and disagrees with those dentists that remove too much natural tooth structure. This process is not typically considered painful, and it guarantees a seamless transition from the tooth to the veneer.As previously mentioned, one of the distinctions that sets us apart is our in-house laboratory run by Neil Miller, CDT, CMT—Dr. Jenny's husband. Neil brings over 25 years of experience to the team and will fabricate the veneers to her exact specifications using some of the most advanced dental technologies available today.
Having this capability in the office eliminates any miscommunication between the doctor and the lab. If there are any changes that need to be made, they can be done immediately. It also means we can create your veneers in a matter of days. Other practices may have to wait several weeks for veneers to return from the lab.
Once your customized porcelain veneers are ready, you will return to our office for a final try-on visit. Most patients do not require any adjustments, though if you do, it is no problem—all last-minute touch-ups can be completed right away by Neil. Only when you are one hundred percent satisfied with your veneers will they be meticulously bonded to your teeth by Dr. Miller, resulting in a beautiful, natural-looking smile enhancement.
FaceTime or Face-to-Face
Dr. Miller knows most patients lead busy lives, which is why she offers both in-person consultations and virtual consultations via FaceTime. Choose whichever is most convenient for you!
How Long Do Porcelain Veneers Last?
Dr. Miller can confidently say that your new porcelain veneers will last 20 years or even longer, as long as proper oral hygiene and oral care is maintained.Dr. Miller and Neil use state-of-the-art equipment combined with the most modern materials available today, ensuring a strong and beautiful result. Additionally, and perhaps most importantly, Dr. Miller will be sure to address the reasons why your smile may have broken down to begin with, which is most often a result of a misaligned bite. If bite issues are present, she will educate you on what the issue is and be certain that the treatment plan resolves the problem. This is the single most important factor in ensuring that your new smile will stand the test of time.
How Do I Care For My Porcelain Veneers?
One of the many benefits of porcelain veneers is that they can be cared for in much the same way as your natural teeth. To help extend the lifespan of your veneers, Dr. Miller recommends maintaining an optimal oral hygiene routine that consists of daily brushing and flossing, as well as regular dental checkups and professional cleanings. In addition, it is advisable to avoid particular bad habits, like biting your nails or using your teeth as a tool to open various objects, in order to reduce unnecessary wear and tear on your veneers over time.
Are There Any Alternatives to Porcelain Veneers?
Although porcelain veneers are a versatile dental solution that can help virtually any patient achieve a whiter, straighter, and more uniform smile, alternative treatments may prove to be a better option for certain cases. For teeth that are structurally compromised or that have undergone root canal therapy, porcelain dental crowns can help provide support while still enhancing overall smile aesthetics. Alternatively, in cases where the primary concern is tooth discoloration, a teeth whitening procedure may be able to provide the desired improvement. Cosmetic dental bonding is another option for patients seeking to beautify their smile and/or repair small chips, gaps, cracks, and wear.
Although porcelain veneers can help address many of the aesthetic concerns related to crooked teeth, they typically cannot alleviate underlying bite misalignment issues. In these cases, patients may prefer to undergo Invisalign® or another orthodontic treatment to correct their bite instead of or prior to receiving veneers.
How Much Do Porcelain Veneers Cost?
The average cost of porcelain veneers at our practice in Lexington is approximately $1,300 per tooth. When shopping around for a provider, it is important to keep in mind that price is often a good indication of the dentist's expertise with porcelain veneers, the quality of technologies and materials used, and the type of care you can expect to receive before, during, and after treatment. Often in dentistry, "you get what you pay for"—and at Hamburg Expressions, we are focused on providing premium dental services to patients who value their oral health.
Never wanting cost to prevent someone from achieving their dream smile, our practice offers dental financing for porcelain veneers through CareCredit®—a trusted healthcare lending institution that provides minimal- to no-interest payment plan options fit for virtually any budget. If you are interested in financing your veneers treatment, our patient finance coordinator can help you get started on the applications process at the time of your visit.
Additional Frequently Asked Questions About Porcelain Veneers
Does insurance cover porcelain veneers?
Since porcelain veneers are generally considered a purely cosmetic procedure, most insurance plans will not cover them. That said, Dr. Miller and Neil believe that high-quality cosmetic dentistry should be as affordable as possible for those who desire it. That is why Hamburg Expressions accepts a range of payment and dental financing options, including third-party financing through CareCredit®. To learn more, contact our office today and a member of our team will be happy to assist you.
How strong are porcelain veneers?
Porcelain veneers are crafted from high-quality dental porcelain that is designed to be durable and long-lasting. At Hamburg Expressions, our on-site dental laboratory custom-fabricates all of our veneers for a completely personalized look and feel. Certified Master Technician Neil Miller is highly experienced when it comes to crafting veneers that can last for decades.
That said, there are a few things you can do to protect your veneers from unnecessary wear. Avoiding smoking and other tobacco products can help protect your overall health and keep your veneers in good condition. You should also avoid using your teeth like tools—for example, don't use them to open packaging or loosen caps. In cases where you may grind or clench your teeth while you sleep, you should consult with Dr. Miller about potential solutions or interventions.
Do porcelain veneers stain?
Our high-quality veneers are crafted from a stain-resistant porcelain that is designed to keep your teeth looking lustrous and white for years to come. That said, while veneers are typically far less susceptible to discoloration than natural teeth, they can still become stained over time. Smoking, poor dental hygiene, and consuming a lot of highly-pigmented foods and drinks—such as red wine and coffee—can all contribute to the gradual onset of discoloration. Fortunately, much of the potential for staining can be minimized with good oral care habits and routine professional cleanings.
Can porcelain veneers be whitened?
Porcelain veneers do not typically respond well to traditional teeth whitening treatments. Furthermore, you should always consult with your dentist before attempting any type of at-home whitening, as this can damage your veneers. That said, the veneers themselves are designed to be highly stain-resistant, and with proper care, no whitening treatments should be necessary to keep your smile looking radiant. If you are dissatisfied with the appearance of your veneers for any reason, Dr. Miller would be happy to discuss the options available for restoring your smile to your desired aesthetic.
Are porcelain veneers reversible?
Traditionally, a very small portion of the enamel has to be removed from your teeth in order to accommodate your new veneers, and they are thus often classified as an irreversible procedure. While this is still the case in some situations, Dr. Miller is highly experienced at providing incredibly conservative veneer treatments that preserve as much of your existing tooth structure as possible. She utilizes low- and no-prep veneers as often as possible to preserve the integrity of the tooth and give her patients more options over the long-term. However, most patients are so satisfied with their veneers that they have no desire to reverse them!
How many porcelain veneers do I need?
The precise number of veneers needed to achieve your desired smile will vary, but most patients require between four and ten veneers for a total smile transformation. This number is primarily based on—among other factors—how many of your teeth show when you are talking and smiling. Alternatively, in cases where a patient is interested in concealing a single stained or damaged tooth, one veneer may suffice.
How are porcelain veneers attached to the teeth?
Porcelain veneers are attached to the teeth using a strong dental cement. Prior to the placement of your veneers, Dr. Miller removes a very thin layer of tooth enamel in order to ensure a secure fit and the most natural-looking appearance possible.
Contact Our Practice
If you are ready to find out if porcelain veneers are right for you, please contact us online or give us a call to set up a complimentary consultation with Dr. Miller. She will gladly meet with you to discuss your smile goals and determine the most effective treatment for your unique case.