Meet Neil Miller, CDT, CMT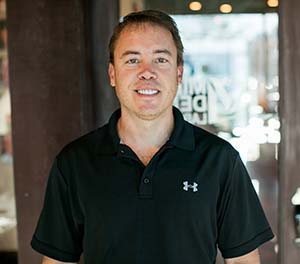 Neil Miller, CDT, CMT is a Certified Master Technician and head of Hamburg Expression's state-of-the-art on-site commercial dental laboratory. With over 25 years of experience, working with dozens of dentists, and completing over 60,000 all-ceramic dental restorations, he is well-known for his custom creation of high-quality, incredibly natural-looking dental restorations—which is evidenced by his multiple Gold Medal awards in the American Academy of Cosmetic Dentistry's prestigious Smile Gallery Competition.
A native of central Kentucky, Neil pursued his undergraduate studies at the University of Kentucky before completing the esteemed LCC Dental Technology Program. He then went on to receive stringent training at Lee Culp's Institute for Oral Art and Design, the Las Vegas Institute for Advanced Dental Studies, and the Implant Esthetic Center of Excellence. He also continually studies advanced occlusal philosophies under Dawson, Jankelson, Okeson, Carlson, and other leading experts in the field.
Over the years, Neil has continued to study and master the specifics of cosmetic dentistry, implant dentistry, and reconstructive dentistry. At our in-house dental lab—which also serves dozens of other dentists and practices—he has created a highly efficient and effective approach to developing personalized dental crowns, veneers, bridges, implant abutments, and other restorations using computer-assisted technologies and cutting-edge milling equipment. Based on Dr. Jenny Miller's treatment planning, he also provides diagnostic wax-ups of intended end results to be used as a guide during preparation procedures and temporization. These systems allow for excellent communication between dentist and laboratory, as well as more predictable outcomes. 
Neil is always looking toward the future and how modern dentistry can benefit our patients. As a Master Technician, he understands the importance of putting the finishing touches on every case in order to make all restorations look and feel entirely natural, and he is never satisfied until an exceptional final outcome is truly achieved.
When not in the dental lab, Neil enjoys building projects on his small farm, spending time outdoors (whatever the season), taking care of his animals, spending time with his family and young grandchildren, and studying the Bible.
Education & Training
1989 – Graduated from Harrodsburg High School
1994 – Graduated from LLC Dental Technology Program
1996 – Earned Dental Technician Certification from the National Board for Certification
2002 – Earned Master Dental Technician Certification at the Las Vegas Institute for Advanced Dental Studies (LVI)
Professional Memberships
Member of the American Academy of Cosmetic Dentistry (AACD)
Honors & Awards
2005 – Gold Medal Winner of the AACD Smile Gallery Competition