Is it true I need to wait for porcelain veneers until after bleaching my teeth?
Home/Blog / Is it true I need to wait for porcelain veneers until after bleaching my teeth?
I am so excited to get a smile makeover! I've been researching cosmetic dentists in my area and I think I found the one I'd like to move forward with. I am doing teeth whitening at home and I also want to get four porcelain veneers for my top teeth.
The dentist is telling me to wait on the porcelain veneers until my teeth are whitened to the desired color. I understand his thinking. However, I'm ready to go! I don't want to wait several more months for the bleaching.
Would it be alright if I get the veneers right away and then continue bleaching later? I would think the cosmetic dentist can estimate the the color of my teeth will be after treatment.
-Pam in Florida
Pam,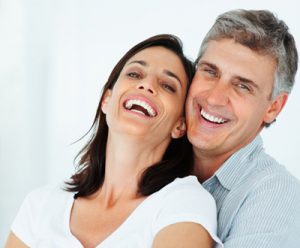 Unfortunately, it is not possible to predict exactly what the shade of your teeth will be once you have completed the teeth whitening treatment. Not even the most experienced cosmetic dentist can accurately match porcelain veneers before the whitening is done. There are too many factors that are unique to each case.
Ultimately, the porcelain veneers are made in an off-site laboratory. The doctor prescribes the exact shade based on the color, translucency, position in the mouth and desired goal of your smile makeover. Also, it takes awhile for them to be manufactured at the lab. So it could be several weeks to a month from the time the order is made, until the time they are ready. During that time alone, your teeth may be whitened several shades.
Even though it's not what you want to hear, you really should follow the cosmetic dentist's recommendations on this one. It is such a large investment and will be so worth it once it is all done. Hang in there. The smile of your dreams is getting closer.
This post is sponsored by a cosmetic dentist in Lexington, Hamburg Expressions.
Previous Post
Next Post