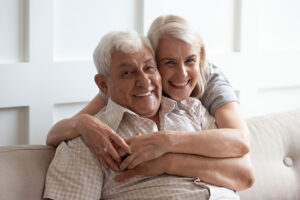 Losing a tooth can be an uncomfortable and unsettling experience—especially if the resulting gap in your smile is highly visible. In addition to the aesthetic concerns, missing teeth can also pose a variety of other problems for the structural stability of your mouth and your overall oral health. Fortunately, cosmetic dentist Jenny Miller, DMD  is highly experienced when it comes to addressing missing teeth, and she can help restore your smile's appearance, function, and health. 
Some common issues associated with tooth loss include:
Slurred or distorted speech
Difficulty or discomfort when chewing
An increased risk of gum disease
Decreased confidence when smiling or speaking
In addition to these concerns, tooth loss can also cause structural instability within your mouth. In many cases, the remaining teeth may begin to shift towards the gap left behind by a missing tooth, resulting in crooked teeth and a misaligned bite. Bite misalignment can subsequently contribute to other concerns, such as jaw pain and TMJ disorder. 
Your teeth also play an integral role in stimulating the jawbone and supporting the shape of your mouth, lips, and facial features. When a tooth is lost, the underlying supportive tissues are absorbed back into the body through a process known as jawbone resorption. Decreases in jawbone density can lead to numerous problems, including increased risk of further tooth loss, degradation of the facial features, and jawbone fractures. 
In order to maintain the stability of your mouth and prevent further decay or deterioration, single- or multi-tooth restoration can be implemented. Options include porcelain bridges, dental implants, and implant-supported dentures. In severe cases of tooth loss and/or structural decay, a full mouth reconstruction may be the best option. A full mouth reconstruction is a customizable treatment that combines several restorative dentistry procedures in order to comprehensively restore the function, aesthetics, and health of your mouth. Here at Hamburg Expressions, we have our own on-site dental lab, which is run by Neil Miller, a Certified Master Technician. This allows us to create custom dental restorations with greater precision and efficiency than most practices.
If you want to learn more about tooth loss or our comprehensive array of restorative dentistry options, contact us today. We would be happy to answer any questions you may have or help you schedule an appointment with Dr. Miller.
Previous Post
Next Post