4 Tips for Preserving Your Smile Makeover Results
Home/Blog / 4 Tips for Preserving Your Smile Makeover Results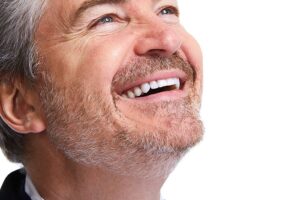 A smile makeover can be a life-changing treatment for many patients, enhancing oral health, function, and aesthetics. Lexington cosmetic dentist Jenny Miller, DMD has years of experience helping patients obtain their dream smile using a variety of advanced cosmetic dentistry techniques, including porcelain veneers and porcelain dental crowns. One of the most common questions patients have during their consultations is how to best maintain their smile makeover results. Below, Dr. Miller and her team have compiled some helpful tips for promoting the long-term health and beauty of your cosmetic dental work:
1. Follow Your Dentist's Aftercare Instructions
Every smile makeover is unique, so it is important to follow the personalized aftercare instructions that your dentist gives you. Dr. Miller is passionate about dentistry, and she wants every patient she treats to enjoy their healthy, beautiful new teeth over the long-term. Throughout the consultation and treatment process, she will provide you with detailed information about how to best care for your new smile. Our friendly and knowledgeable team is also available to answer questions relating to your case before, during, and after your smile makeover, as needed.
2. Maintain Good Oral Hygiene
The saying goes that "the best offense is a good defense," and the same principle can be applied to oral healthcare. Brushing and flossing at least twice a day helps prevent the buildup of plaque (a sticky film of bacteria that coats the teeth), reducing your risk of developing periodontal (gum) disease, cavities, and other forms of oral infection. Good dental hygiene habits can also help protect your teeth from becoming stained or discolored.
3. Schedule Regular Dental Exams and Cleanings
While good at-home oral maintenance can help prevent many common dental concerns, it is also important to schedule regular professional exams and cleanings. Professional dental cleanings are designed to be more thorough than your at-home routine. A dentist or hygienist can oftentimes access parts of the mouth that can be difficult to clean on your own, such as between the teeth or below the gum line. They also have special tools that can remove tartar—plaque that has hardened and can no longer be removed with normal brushing or flossing. Furthermore, regular exams allow your dentist to help catch any potential problems early on, which can save you time, money, and stress down the road.
4. Refrain From Smoking
Refraining from smoking is a good idea in general, but it is especially important for those who have had restorative and/or cosmetic dental work done. Nicotine can contribute to a number of oral health issues, including dry mouth, bad breath, teeth staining, and an increased risk of gum disease. It can also inhibit healing, leading to an increased risk of dental implant failure.
If you are interested in learning more about how best to care for your new smile—or if you would like to schedule a consultation with Dr. Miller—please contact Hamburg Expressions today!
Previous Post