Am I a candidate for porcelain veneers if I grind?
Home/Blog / Am I a candidate for porcelain veneers if I grind?
I have really wanted porcelain veneers for quite a while to make my small teeth look better. I hate the way my smile looks, so I really think a smile makeover will improve the way I feel about myself. However, my dentist doesn't agree. He thinks that I am not a porcelain veneers candidate since I grind my teeth. Do you know if there is any way that I could still get porcelain veneers?
-Rebecca in Kansas
Rebecca,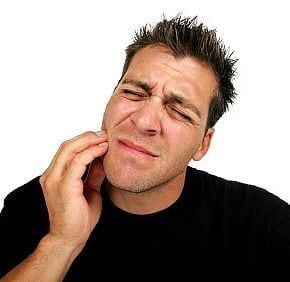 If you grind your teeth, the porcelain veneers would be at risk of wearing down or coming off. Ultimately, the dentist probably doesn't want you to make an investment in porcelain veneers if they would become damaged. However, the bigger issue here is that the grinding should be addressed before you move forward with any kind of cosmetic dentistry treatment. The cause should be determined so it can be diagnosed and properly treated.
Then, it is possible that you would be a porcelain veneers candidate. Some cosmetic dentists also treat TMJ disorder or grinding issues. That would be ideal to address the grinding issue, as well as your desired aesthetic concerns.
If the grinding is left untreated, you may end up with recurring pain and permanent damage to your oral health. A mouth guard or repair to dental restorations may be all that is needed. But, the most important thing to do is to find out why. It could be an uneven bite, stress or result of an injury or accident.
You may also want to consult with a Prosthodontist, which may be able to help with the TMJ diagnosis. They have additional schooling beyond dental school and may be better equipped to deal with TMJ problems. After the grinding is taken care of, you will be on the right track to a beautiful smile.
This post is sponsored by Lexington cosmetic dentist Hamburg Expressions.
Previous Post
Next Post