Beautiful Smile Guarantee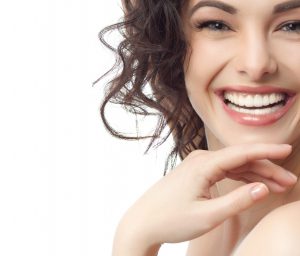 As the Gold Medal Winner in the International Smile Gallery competition of the American Academy of Cosmetic Dentistry, Dr. Jenny knows how to create a beautiful smile. Perfection is what she strives for. That is why she offers a beautiful smile guarantee on every smile makeover case. Until you totally love your new smile, her work isn't complete.
How Our Guarantee Works
Dr. Jenny provides multiple opportunities for you to see exactly how your new porcelain veneers or crowns will look before they are permanently bonded in place. If at any point in the process you don't like the way they look or feel, she will re-work them until you do. She doesn't want there to be any surprises.
Here are the steps in our beautiful smile guarantee. For starters, you will have a personal consultation with Dr. Jenny. At this time, she will discuss your objectives and start looking at photographs to discover what you like or don't like. Dr. Jenny takes into consideration your facial characteristics, the personality you want to portray, as well as the coloration, size, and shape of the veneers or crowns. Every smile design is unique.
Then, she will perform an exam, take x-rays, and make impressions of your teeth. A wax-up model will be created from these specifications. At this stage, you will be able to better visualize exactly how your new veneers will look. If there is anything you don't like, your feedback will be incorporated. Open, honest communication is essential in creating a beautiful smile.
A set of temporary veneers will be made, patterned after the wax-up model, so you can wear them home and get used to how they look. We won't create the permanent veneers until you absolutely love the temporaries.
Once your porcelain veneers or crowns have been fabricated, it's time for the final try-on appointment. This is your last chance to see how they will look before they are bonded. Seldom does Dr. Jenny have a patient that isn't thrilled at this stage. But if for some reason they aren't perfect, it's not too late. One of the major advantages we have over other cosmetic dentists is our in-house laboratory. So if there is something you want to change, we can make those changes right away. Other offices require the changes to be sent out to the lab and then wait weeks for them to return. Only after you're thrilled with how they look, and not before, the veneers will be placed. That's our beautiful smile guarantee.
Dr. Jenny lives for that moment when you get a glimpse of the final product and can't wait to have them bonded on and be happy and confident with how you look. She loves creating beautiful smiles!